Management Team
Neil K. Warma
President and Chief Executive Officer, Director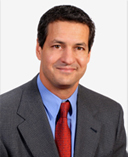 Neil K. Warma was appointed President and Chief Executive Officer of Opexa Therapeutics, Inc. in June 2008. He has more than 18 years of executive level experience in the life sciences industry in the U.S., Europe and Canada. Prior to joining Opexa, Mr. Warma served as President & CEO and a member of the Board of Directors of Viron Therapeutics Inc., a privately-held clinical stage biopharmaceutical company developing a novel class of protein therapeutics. While at Viron, Mr. Warma positioned the company as a leader in the treatment of serious inflammatory disorders.
Prior to joining Viron, Mr. Warma was co-founder and President of MedExact USA, Inc., an Internet company providing clinical information and services to physicians and pharmaceutical companies, which was ultimately sold to a large public European firm. Prior to MedExact, Mr. Warma held several senior management positions at Novartis Pharmaceuticals at its corporate headquarters in Basel, Switzerland in international policy and advocacy and in global marketing.
Mr. Warma obtained an honors degree specializing in neuroscience from the University of Toronto and an International M.B.A. from the Schulich School of Management at York University in Toronto. He currently serves on the Board of Directors of BioHouston, Inc.
Jaye Thompson, Ph.D.
Senior Vice President of Clinical Development and Regulatory Affairs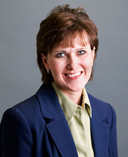 Jaye Thompson has more than 20 years of experience in the clinical research industry. Prior to joining Opexa, she was the Senior Vice President for Regulatory Affairs and Emerging Biotechnologies at inVentiv Clinical Solutions, LLC , a full-serve contract research organization. She assisted companies in product development by providing guidance in the areas of clinical and regulatory affairs.
Prior to its acquisition by inVentiv in 2006, Dr. Thompson was President and Founder of SYNERGOS, Inc, a leading contract research organization based in The Woodlands, Texas. Under her leadership, SYNERGOS (founded in 1991) grew and gained a reputation as one of the foremost clinical research organizations in the region.
Through her contract research experience, Dr. Thompson has advised a number of life science companies on strategic planning, clinical product development and regulatory affairs. She has directed and managed statistical analysis, data management, report writing, and conduct of clinical trials for a wide variety of indications. In addition, she has been actively involved in over 200 clinical trials for drugs, biologics, and devices. She has directed and managed the data management, statistical analysis and report writing for multiple FDA submissions, including 6 NDAs and 3 PMAs.
Dr. Thompson holds a Bachelor's degree in Applied Mathematics from Texas A&M; University and an MS and a PhD in Biostatistics from the University of Texas Health Science Center in Houston. She serves on the Board of Directors for Repros Therapeutics Inc, Gulf Coast Regional Center of Innovation and Commercialization Executive Board, the MD Anderson Technology Review Committee and the BioHouston Associate Advisory Board.
Donna R. Rill
Senior Vice President of Operations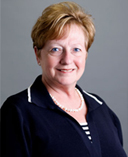 Donna Rill has nearly 30 years of extensive clinical and research laboratory experience in cell and gene therapy research and clinical application, immunological techniques and assessment, microbiology, diagnostic virology, experimental design and method development and implementation. She brings her expertise in the areas of laboratory development and operations, FDA cGMP (current Good Manufacturing Practices) and regulatory compliance, quality control/assurance system development and clinical Standards of Practice. She has worked to design, and qualify cGMP Cell & Gene Therapy Laboratories, cGMP Vector Production facilities, and Translational Research Labs at St. Jude Children's Research Hospital, Texas Children¹s Hospital and Baylor College of Medicine.
Ms. Rill has held the positions of laboratory director of cell and gene therapy, Translational Research Center for Cell and Gene Therapy, Baylor College of Medicine; associate scientist/lab manager of the Bone Marrow Transplant Research Laboratory, and the GMP Cell & Gene Therapy Laboratories, St. Jude Children's Research Hospital; education coordinator and clinical instructor, department of clinical laboratory, LeBonheur Children's Medical Center and University of Tennessee Center for the Health Sciences.
Ms. Rill received her B.S. in medical technology from the University of Tennessee, Memphis.
Don Healey, PhD
Vice President of Scientific Development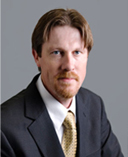 Dr. Healey has over 25 years experience in cellular immunology and immune regulation in both academic and biotech environments. Prior to joining Opexa in April 2010, Dr. Healey was Director of Immunology for Argos Therapeutics, and was responsible for the development of novel autologous dendritic cell therapies for the treatment of renal carcinoma and HIV; both products are currently in Phase II clinical trials. Dr Healey was Group Leader for Immunotherapy for ML Laboratories, UK, (formerly Cobra Biotherapeutics) where he developed autologous dendritic cell therapies for the treatment of Melanoma.
Dr. Healey was a member of Council of the British Society for Immunology 1996-1998. He is a former lecturer in immunology at the University of Leicester, UK, and held post-doctoral positions in the Department of Pathology, Cambridge University, UK, conducting studies on immunoregulation in animal models of autoimmunity, including Type I Diabetes and Multiple Sclerosis. Dr. Healey obtained his PhD at the Hunterian Institute in London, UK, and BSc in the Department of Pathology, Bristol University, UK.