Management Team
Neil K. Warma
President and Chief Executive Officer, Director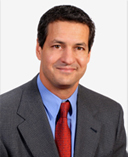 Neil K. Warma was appointed President and Chief Executive Officer of Opexa Therapeutics, Inc. in June 2008. He has more than 18 years of executive level experience in the life sciences industry in the U.S., Europe and Canada. Prior to joining Opexa, Mr. Warma served as President & CEO and a member of the Board of Directors of Viron Therapeutics Inc., a privately-held clinical stage biopharmaceutical company developing a novel class of protein therapeutics. While at Viron, Mr. Warma positioned the company as a leader in the treatment of serious inflammatory disorders.
Prior to joining Viron, Mr. Warma was co-founder and President of MedExact USA, Inc., an Internet company providing clinical information and services to physicians and pharmaceutical companies, which was ultimately sold to a large public European firm. Prior to MedExact, Mr. Warma held several senior management positions at Novartis Pharmaceuticals at its corporate headquarters in Basel, Switzerland in international policy and advocacy and in global marketing.
Mr. Warma obtained an honors degree specializing in neuroscience from the University of Toronto and an International M.B.A. from the Schulich School of Management at York University in Toronto. He currently serves on the Board of Directors of BioHouston, Inc.
Karthik Radhakrishnan
Chief Financial Officer
Karthik Radhakrishnan was appointed as the Chief Financial Officer in March of 2013. Mr. Radhakrishnan joins the Company with over 10 years of healthcare capital markets experience and most recently was a Vice President at ING Investment Management in New York. While at ING from 2007 to 2012, he was responsible for healthcare investments in the small & small-mid cap core/growth products that are part of the Fundamental Equity product line. Previously he was the senior analyst at Eagle Asset Management from 2005 to 2007, responsible for large cap growth healthcare. Prior to this, Mr. Radhakrishnan served in various analyst positions including Senior Analyst at The Dow Chemical Company where he worked from 2002 to 2005.
Mr. Radhakrishnan served as a member of the Board of Trustees at Cares Foundation, a non-profit organization serving the Congenital Adrenal Hyperplasia community from 2008 to 2011. Mr. Radhakrishnan is a CFA charter holder and has an MBA degree from the University of Michigan, a Masters in Engineering from the State University of New York and a Bachelors degree from the Indian Institute of Technology.
Kenny Frazier
Vice President of Clinical Development and Regulatory Affairs.
Kenny S. Frazier has more than 24 years of experience in clinical development including six years in contract research organizations and eighteen years in biotech and large pharma. Prior to joining Opexa, Mr. Frazier served as the head of clinical operations for Lexicon Pharmaceuticals, a mid-sized biopharmaceutical company focused on the development of novel compounds in large and orphan indications. Mr. Frazier managed operational activities of early (FIH) development through late stage phase 3 clinical trials across a number of therapeutic areas including diabetes, oncology, rheumatoid arthritis, and irritable bowel syndrome.
Prior to Lexicon, Mr. Frazier led clinical operations for Tanox, Inc., a small biotechnology company focused on the development of monoclonal antibodies for the treatment of peanut allergies and HIV. Prior to Tanox, Inc., Mr. Frazier spent six years as Director of Clinical Operations with DuPont Pharmaceuticals where he led the development of field operations, drug safety and project management to support clinical trials in cardiovascular, rheumatoid arthritis, HIV, CNS and oncology.
Mr. Frazier holds a Bachelor of Science degree in Biology from Texas Tech University.
Donna R. Rill
Senior Vice President of Operations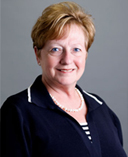 Donna Rill has nearly 30 years of extensive clinical and research laboratory experience in cell and gene therapy research and clinical application, immunological techniques and assessment, microbiology, diagnostic virology, experimental design and method development and implementation. She brings her expertise in the areas of laboratory development and operations, FDA cGMP (current Good Manufacturing Practices) and regulatory compliance, quality control/assurance system development and clinical Standards of Practice. She has worked to design, and qualify cGMP Cell & Gene Therapy Laboratories, cGMP Vector Production facilities, and Translational Research Labs at St. Jude Children's Research Hospital, Texas Children¹s Hospital and Baylor College of Medicine.
Ms. Rill has held the positions of laboratory director of cell and gene therapy, Translational Research Center for Cell and Gene Therapy, Baylor College of Medicine; associate scientist/lab manager of the Bone Marrow Transplant Research Laboratory, and the GMP Cell & Gene Therapy Laboratories, St. Jude Children's Research Hospital; education coordinator and clinical instructor, department of clinical laboratory, LeBonheur Children's Medical Center and University of Tennessee Center for the Health Sciences.
Ms. Rill received her B.S. in medical technology from the University of Tennessee, Memphis.
Don Healey, PhD
Vice President of Scientific Development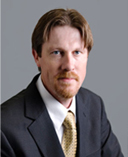 Dr. Healey has over 25 years experience in cellular immunology and immune regulation in both academic and biotech environments. Prior to joining Opexa in April 2010, Dr. Healey was Director of Immunology for Argos Therapeutics, and was responsible for the development of novel autologous dendritic cell therapies for the treatment of renal carcinoma and HIV; both products are currently in Phase II clinical trials. Dr Healey was Group Leader for Immunotherapy for ML Laboratories, UK, (formerly Cobra Biotherapeutics) where he developed autologous dendritic cell therapies for the treatment of Melanoma.
Dr. Healey was a member of Council of the British Society for Immunology 1996-1998. He is a former lecturer in immunology at the University of Leicester, UK, and held post-doctoral positions in the Department of Pathology, Cambridge University, UK, conducting studies on immunoregulation in animal models of autoimmunity, including Type I Diabetes and Multiple Sclerosis. Dr. Healey obtained his PhD at the Hunterian Institute in London, UK, and BSc in the Department of Pathology, Bristol University, UK.